Business
This businessman turned $40 into $6 billion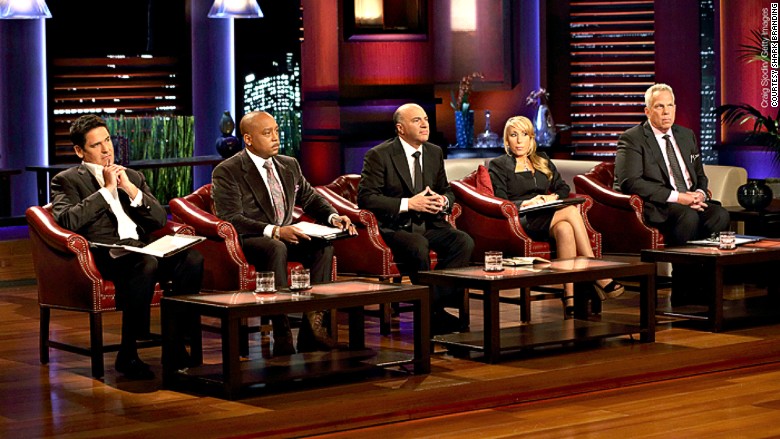 Daymond John, best known as an investor on ABC's reality series Shark Tank, grew up the only child of a single mother living in Queens, New York.
He would often stare out onto the Manhattan skyline at one of the city's primary symbols of success and ambition: The Empire State Building.
Today, his company's offices are spread throughout the entire 66th floor of one of New York City's most famous landmarks.
"I am a product of this amazing, amazing city," he says of New York. "It toughened me up. It made me battle tested."
Before Shark Tank shot him to international fame, John made his fortune as the founder, president and CEO of FUBU, an urban streetwear label championed by hip hop artists. It all started with his mother's sewing machine, and $40 in startup capital.
Related: My American Success Story – Daymond John
From $40 to $6 billion
In the late '80s, John sensed that hip hop would be big. Voices in the black community were speaking up, and John realized he wanted to be a part of the movement.
"They were starting to communicate about their hopes, about their dreams, their aspirations, their struggles in the intercity and community. And they were communicating through this music," he recalls.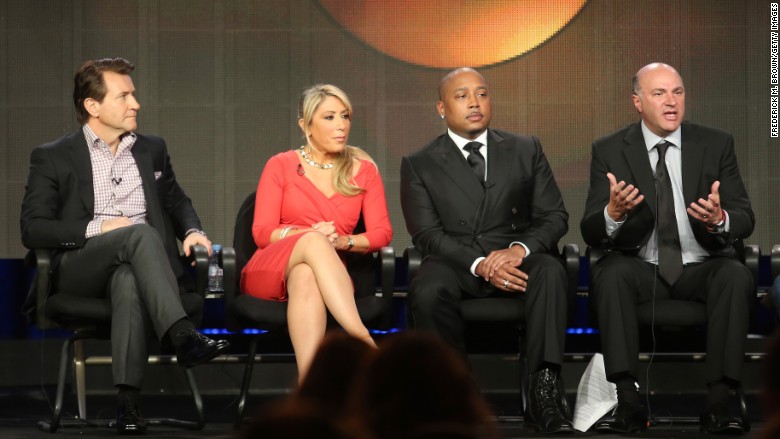 The entrepreneur started designing T-shirts he believed would appeal to young, urban customers like him and his friends. He sewed the garments at night and then hit the sets of music videos, where he pitched rappers to wear his creations on film. During the day, he worked a second job waiting tables at Red Lobster.
"'[I would] come home at night, sew shirts, wake up in the morning and deliver the shirts, then go back to Red Lobster, because I had to pay the bills," he says. "But I also wanted to chase this dream, so I had to give up every single thing for it."
John's nocturnal sewing sessions ultimately turned into his full-time job. With $40 and three friends, he founded FUBU, an acronym of For Us By Us, eventually growing it into a $6 billion company.
Related: How to create a restaurant empire
That 'special' feeling: Priceless
Over the course of his career, the entrepreneur earned a reputation as a branding guru, working with the Kardashians, rappers LL Cool J and Pit Bull and boxer Lennox Lewis.
In 2015, President Obama appointed him as one of nine Presidential Ambassadors of Global Entrepreneurship. One of the reasons John gives back on Shark Tank is he recognizes the value in outside support.
"The key to being successful, I believe, is for somebody, or many people, to make you feel special," he says. John values his mother, who worked as a flight attendant for American Airlines, with instilling in him a sense of self-worth that he says helped spur him on through tough times.
"I have dyslexia. I didn't know that until 10 years ago. Mom never made me feel like that was anything. She just knew I could excel in math, I could excel in science, and if I had a challenge with reading… try, try harder. Keep trying," he explains.
Related: Are celebrity endorsements worth the price?
No money = power?
Unlike the popular adage that you need to have money to make money, John argues that the lack of it can drive creativity, a theory he laid out in his new book, The Power of Broke.
"I realized that almost every single time I have had some level of success, money was never ever a part of it," he says.
His entrepreneurial philosophy embraces failure as an essential part of the learning process, something he draws on when deciding which businesses to invest in on Shark Tank.
"I like to hear the failures. I want to know that I'm going to work with somebody who tried this, this and this. It didn't work, but this is now working because I don't want my money to be tuition," he says.
"And if anybody out there knows entrepreneurship, they know entrepreneurs don't just go 'succeed, succeed, succeed, succeed.' They go 'succeed, succeed, fail, succeed.'"
CNNMoney (New York) First published January 21, 2016: 7:25 AM ET