Business
Death Wish Coffee scores a free 30 second Super Bowl ad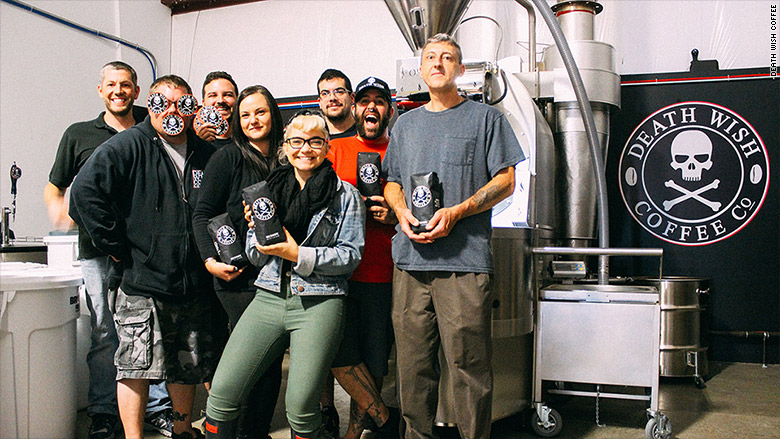 Touchdown for Death Wish Coffee Company! The startup just scored a free 30-second commercial during the Super Bowl on February 7.
The Super Bowl is the most watched event of the year and is notoriously expensive for advertisers. A 30-second ad during this year's game is expected to cost a record-breaking $5 million.
But for Death Wish Coffee, the hefty pricetag is irrelevant.
The company beat out 15,000 other small businesses in the Intuit QuickBooks Small Business Big Game contest, which gets it an all-expenses-paid ad to air during the Super Bowl.
"Winning this commercial is beyond our wildest dreams," said Mike Brown, owner of Death Wish Coffee, based in Round Lake, New York. "It's amazing to think that our 11-employee company will be on the same stage as the brands we've always admired."
It's the second time that Intuit has run the contest, which is voted on by the public. In 2013, Goldieblox — which makes engineering toys for girls — won.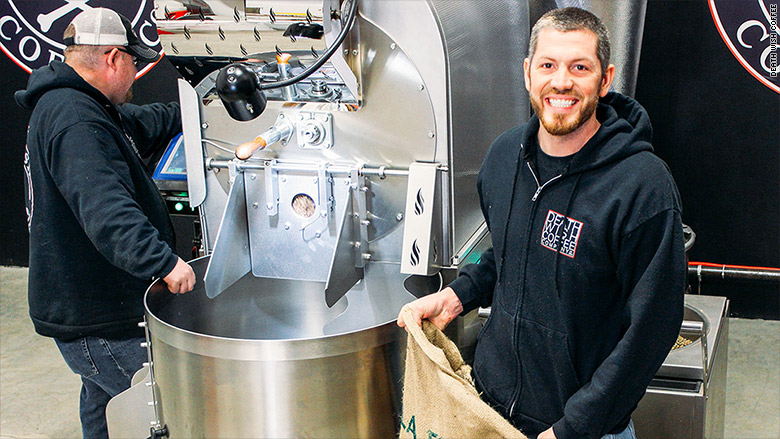 Related: Super Bowl tickets heading for a record
Big brands like Budweiser, Doritos and Coca-Cola (KO) typically dominate the ad lineup — Death Wish Coffee will be the only small business ad to be seen by more than 100 million viewers.
It's a big deal for a business that's only four years old.
Brown said he was inspired to create an ultra-strong dark roast blend simply because there was demand.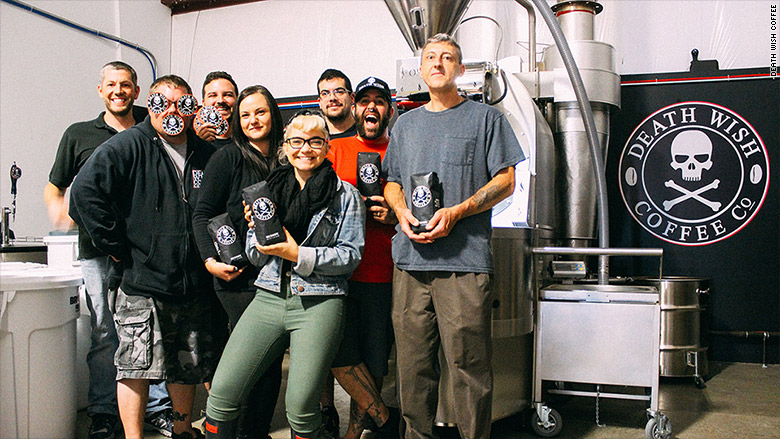 "I've had a coffee shop for years and my customers were always asking for stronger coffee," he said.
"An average cup of coffee has 217 mg of caffeine. Ours is double that," said Brown. Last year Death Wish Coffee logged $3 million in revenue.
The brand has also developed a fanatical fan following. "We have fans who've tattooed our logo on their chest," said Brown.
Related: How the Super Bowl will handle millions of selfies
Brown said he's excited for Death Wish Coffee to bask in the 30-second spotlight.
"We've revamped our website, hired more employees and we're getting ready for it," he said. "We're already in about 100 grocery stores locally. I want everyone in the country and around the world to taste out coffee."
As for the ad itself, Brown said it's like a movie trailer.
"It will shock everyone that it's an ad about a small business," he said.
CNNMoney (New York) First published January 28, 2016: 8:54 AM ET
Source
mypresscity