World News
What travelers to Turkey need to know | CNN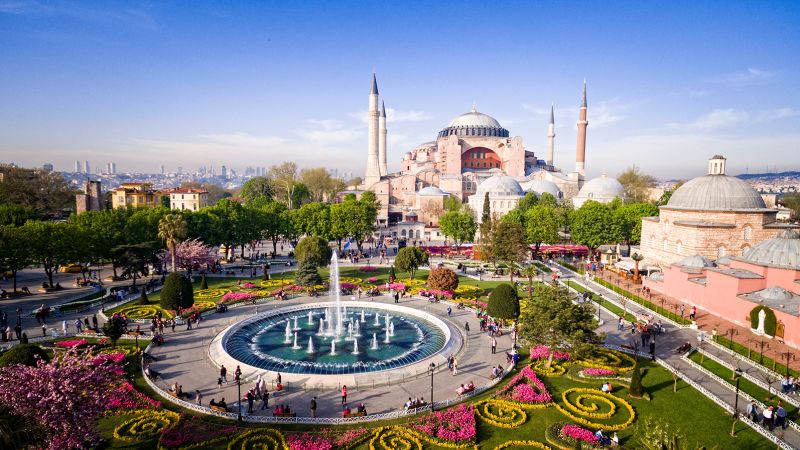 CNN
 — 

After a devastating earthquake that struck Turkey and Syria on Monday, claiming the lives of thousands of people and injuring many more, there will be questions for those who had been planning to travel to region in coming days and weeks.
Turkey is a major tourism destination, attracting 44.6 million foreign arrivals in 2022, according to Turkish government statistics, and many would-be visitors will have travel booked to key resorts and cities, particularly in popular coastal winter sun destinations.
The 7.8-magnitude quake hit near to the town of Gaziantep in southeast Turkey, close to the Syrian border, at around 4.17 a.m. local time, and was followed by a number of aftershocks.
Thousands of buildings have collapsed as a result.
So far, US travelers have been advised to "avoid travel to areas affected by the earthquake," while the UK Foreign Office is instructing citizens to "avoid the immediate vicinity" of the incident.
For the most part, travel to the leading tourism destinations – mostly far from the quake-hit areas – remain unaffected, however there will inevitably be some impact in a country that is now in a three-month state of national emergency.
Here's what we know so far:
Approximately 10 Turkish provinces have been impacted by the quake, which was one of the strongest to hit the region in more than a century – Adana, Adiyaman, Diyarbakir, Gaziantep, Hatay, Kahramanmaras, Kilis, Malatya, Osmaniye and Sanliurfa.
The ancient Gaziantep Castle, one of the Turkish city's most renowned landmarks, was severely damaged due to the earthquake.
"Some of the bastions in the east, south and southeast parts of the historical Gaziantep Castle in the central Şahinbey district were destroyed by the earthquake, the debris was scattered on the road," reported Turkish state-run news agency Anadolu.
The city of Aleppo, already ravaged by 11 years of civil war, was among the most affected areas of northwestern Syria, where more than four million people were already relying on humanitarian assistance.
At the time of writing, international airlines were still operating flights to and from Turkey.
However, Turkish Airlines, the national flag carrier airline of Turkey, has canceled hundreds of flights over the last few days.
Turkey's Adana Airport is closed until further notice, according to Turkish news agency Demirören News Agency, while the nearby Hatay Airport (HTY) has also been shut due to a damaged runway.
Istanbul Airport, Turkey's main international airport, is operating as normal.
Travelers due to fly into to any of the impacted airports should contact the airline for the latest information.
Gaziantep is located a relatively far distance from some of the country's main tourist hubs such as Antalya, which is around 594 kilometers (369 miles) away by air, and Istanbul, about 850 kilometers (528 miles), so those headed to these destinations are unlikely to be severely impacted.
However, the possibility of further aftershocks remains a concern.
The tremors from the quake were felt as far away as Greenland, according to the Geological Survey of Denmark and Greenland.
"The large earthquakes in Turkey were clearly registered on the seismographs in Denmark and Greenland," seismologist Tine Larsen told AFP.
Meanwhile, tourist Julia Miernik, who tweeted that she was on vacation in Larnaka, Cyprus, took to the social media platform to reveal that her hotel was "floating."
"Bed is shaking on the ground and everybody is screaming," she posted on Twitter on Monday. "Then I see the news in #Turkey First day on my holidays and #earthquake?"
CNN has contacted several airlines and holiday operators serving Turkey to clarify whether there are likely to be cancellations as a result of the earthquake. So far there's no indication that any travel to major tourism destinations has been disrupted.
US travelers due to travel to Turkey in the coming days and weeks have been warned to avoid the areas impacted by the earthquake.
A statement issued by the US Embassy on Monday advised that "large aftershocks continue and are likely through the coming days."
Neither the US nor UK authorities have told their citizens to stay away from unaffected areas in Turkey.
Top image: Hagia Sophia Grand Mosque in Istanbul (murattellioglu/Adobe Stock).