Politics
Biden reshuffles economic team midway through first term | CNN Politics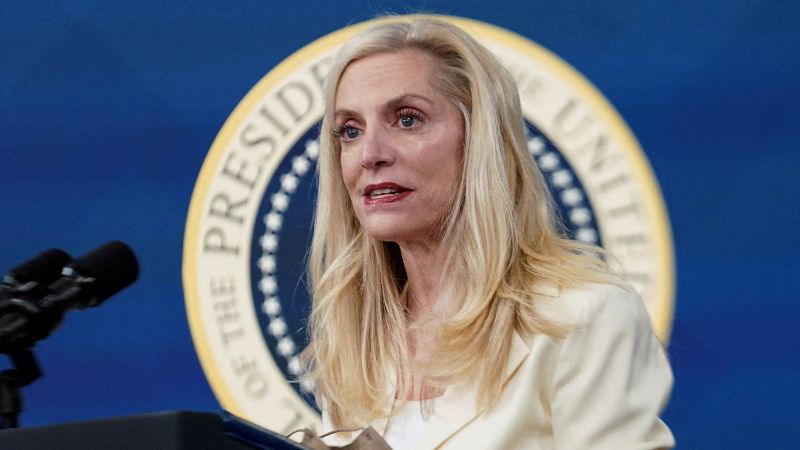 CNN
 — 

President Joe Biden's economic team is taking new shape midway through his first term and as he gears up for an expected reelection bid, with the White House Tuesday officially naming Federal Reserve Vice Chair Lael Brainard as his top economic adviser and nominating Jared Bernstein to serve as his chair for the Council of Economic Advisers.
"Over the past two years, my economic strategy has delivered historic results for the American people. This team will be committed to implementing that strategy, while managing the transition of our historic economic recovery to steady and stable growth. They will work tirelessly to ensure every American enjoys a fair return for their work and an equal chance to get ahead, and that our businesses can thrive and outcompete the rest of the world. Let's finish the job," Biden said in a written statement announcing the moves.
The decision to tap the current second-in-command at the Fed is also significant since it will open up a spot at the Federal Reserve for the president to fill.
A key and high-profile aide who was the first Black woman to chair the Council of Economic Advisers, Cecilia Rouse, has long planned to return to Princeton University next month.
Biden confirmed earlier this month that Brian Deese, his National Economic Council director, would also be leaving his role.
As head of Biden's economic council, Deese has been the driving force behind the administration's economic policy and legislative agenda for two years and has been one of the most powerful NEC directors in recent memory. Biden, when confirming Deese would step down, touted his "critical" role in the passage of key legislation, including the bipartisan infrastructure law, the Covid-19 relief bill, the CHIPS and Science Act and the health care and climate package – all pieces of legislation what will likely feature greatly in any future campaign.
"Cecilia Rouse and Brian Deese are trusted advisors that I have relied on to help craft my economic agenda, and our country owes them a debt of gratitude for their service. As they transition out of the White House, I am pleased to announce new leaders who will continue to deliver on my economic vision and help finish the job," Biden said.
The president is also reshaping other elements of his economic team, picking Bharat Ramamurti to serve as an adviser for strategic economic communications, moving Heather Boushey to serve as the chief economist to the Invest in America Cabinet and selecting the top economist at the Department of Labor, Joelle Gamble, to be the new deputy director of the National Economic Council.
Brainard was a Treasury official during the Obama administration and has been a Fed governor since 2014. Jared Bernstein, long expected to take over for Rouse, is a current member of the Council of Economic Advisors and longtime Biden economic adviser.
The personnel shakeups are among a pattern of shifts across the White House and the administration, as staff and Cabinet officials mull a potential change midway through Biden's first term and come at moment the US economy has shown a level of durability in job gains and growth that has surprised analysts.
And yet the president faces many challenges ahead, including high inflation, a looming debt-ceiling crisis, and an economic agenda expected to stall in the face of a Republican-controlled House of Representatives.
Source
Mypresscity.com https://mypresscity.com