Politics
Federal regulators to Santos: Appoint a campaign treasurer or stop raising and spending money | CNN Politics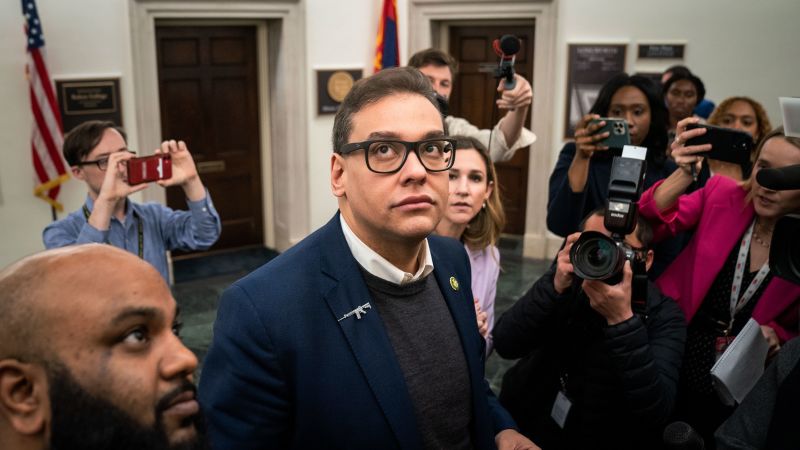 CNN
 — 

The Federal Election Commission is warning embattled Rep. George Santos that he needs to name a campaign treasurer if he plans to continue raising and spending money.
The commission "has received no information regarding a new treasurer" since the New York Republican's longtime treasurer Nancy Marks informed the agency of her resignation last month, the FEC wrote to Santos in a letter posted publicly Wednesday.
"It is required that for any committee to conduct any business, they must have an active treasurer," the letter adds. "Failure to appoint a treasurer will result in the inability of the committee to accept contributions and make disbursements."
CNN has reached out to Santos' lawyer and congressional office for comment.
The FEC's letter is just the latest in a raft of issues facing the scandal-tarred freshman, whose finances are the subject of federal and state investigations.
Last week, the FEC ordered Santos to declare his 2024 candidacy after his campaign crossed a post-election fundraising threshold.
But for weeks now, questions have swirled over who is serving as Santos' treasurer.
Santos' campaign filed paperwork on January 25 naming a Wisconsin-based consultant, Thomas Datwyler, as treasurer. But Datwyler's lawyer, Derek Ross, told CNN that his client had declined the post and had been listed as treasurer without his authorization.
In a letter to the FEC, Ross also requested that election regulators refer the matter to "the appropriate law enforcement agency to determine whether a crime has occurred."
Nearly a week later after the Datwyler episode, Santos' previous treasurer, Marks, informed the FEC in writing that she had resigned from her post.
Meanwhile, a person named Andrew Olson signed a report filed by the campaign on January 31, covering financial activity during the final weeks of 2022. The campaign has not formally designed Olson as treasurer.
Santos has repeatedly refused to answer questions about his campaign filings and has sought to distance himself from Marks and her submissions to regulators.
He has said he doesn't "touch" the FEC reports.
CNN reported Wednesday that Santos is weighing reelection and has privately insisted he will ultimately be cleared of all wrongdoing and that Marks will face scrutiny over his finances.
Marks has not responded to multiple interview requests from CNN.
The FEC's letter gives Santos until March 21 to respond.
Source
mypresscity