Politics
First on CNN: FBI searched University of Delaware for Biden documents, source says | CNN Politics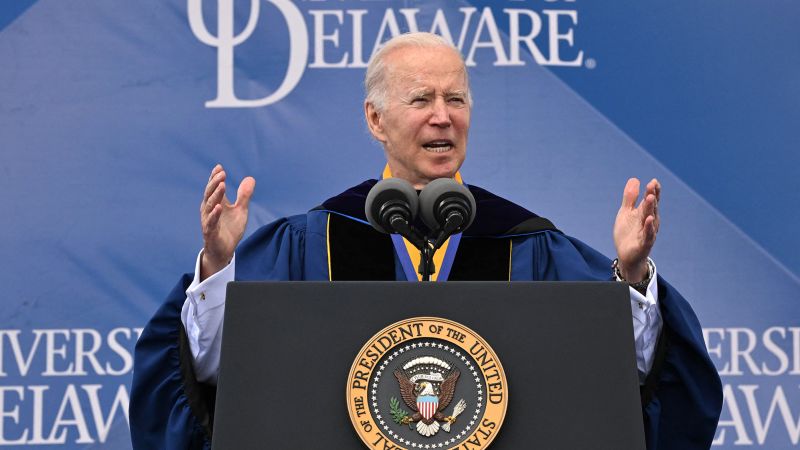 CNN
 — 

The FBI has conducted two searches at the University of Delaware in connection with the investigation into President Joe Biden's handling of classified documents, a source familiar with the investigation told CNN.
The previously undisclosed searches were conducted in recent weeks, with the consent and cooperation of the president's legal team, the source said.
The library at the University of Delaware, Biden's alma mater, is home to an extensive collection of papers from the president's time in the Senate, according to its website.
Investigators retrieved materials from two university locations on two different days. The material did not appear to have classified markings, according to the source, but they are now being reviewed by the FBI.
They examined two separate batches of documents during the searches: an archive of materials from Biden's time in the US Senate and documents that Biden sent to the university in recent years.
Molly Levinson, a spokeswoman for the president's personal attorney, did not comment and referred inquiries to the Justice Department. A spokesman for the White House also referred inquiries to the Justice Department.
The Justice Department declined to comment. The University of Delaware did not respond to a request for comment.
The more than 1,850 boxes of records have not been open to the public since the collection arrived at the university in 2012, the website states.
The searches at the University of Delaware are the most recent move by investigators to locate any previously unknown classified documents. FBI agents have searched Biden's two homes in Wilmington and Rehoboth Beach, Delaware, as well as the Washington office of the Penn Biden Center. The FBI found classified documents in Biden's Wilmington home and also took some materials from his time in the Senate from that location, CNN has reported, as well as at the Penn Biden Center office.
This story has been updated with additional details.
Source
mypresscity