Politics
Trump's former national security adviser Robert O'Brien appears before federal grand jury | CNN Politics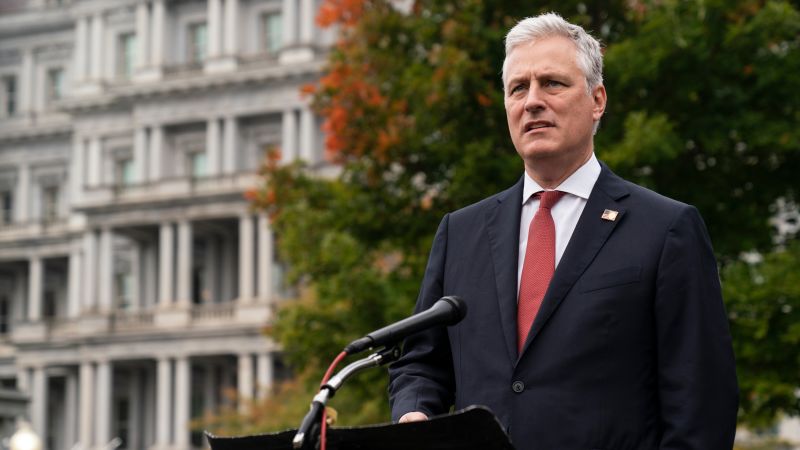 CNN
 — 

Former national security adviser Robert O'Brien is appearing Thursday before a grand jury in the federal courthouse in Washington, DC, where several Trump-related investigations are being conducted.
O'Brien had been subpoenaed by special counsel Jack Smith as part of investigations both into classified documents found at former President Donald Trump's Mar-a-Lago residence and the probe related to efforts to overturn the 2020 election, CNN previously reported.
CNN spotted two grand juries meeting at the DC federal courthouse on Thursday – one of which has heard testimony related to the documents probe, while the other has been handling the investigation into efforts by Trump and his allies to undermine the election results.
It is not clear which grand jury O'Brien is appearing in front of, or whether he is scheduled to testify before both grand juries. O'Brien identified himself to a CNN reporter but did not disclose any other details about his testimony.
O'Brien could have knowledge of how classified documents were stored at Mar-a-Lago because the National Security Council should be involved in handling those documents at the end of a presidency.
According to CNN reporting, O'Brien considered resigning over Trump's response to the January 6, 2021, attack on the US Capitol but ultimately decided not to.
Source
mypresscity