World News
Top Chinese investment banker Bao Fan is latest CEO to go missing | CNN Business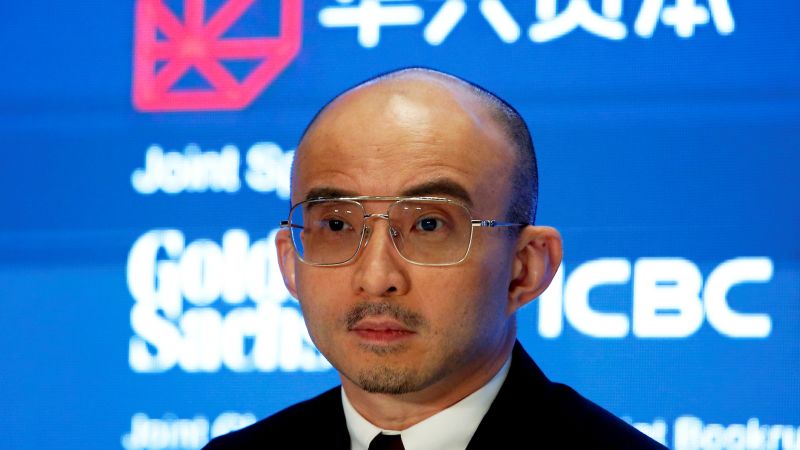 Hong Kong
CNN
 — 

One of China's top investment bankers has become unreachable, according to his company.
China Renaissance, an investment bank and private equity firm based in Beijing, said in a Thursday filing to the Hong Kong stock exchange that it "has been unable to contact" Bao Fan, its chairman and CEO.
Shares of the company plunged as much as 50% in Hong Kong on Friday following the news. The stock closed down 28%.
"The board is not aware of any information that indicates that Mr. Bao's unavailability is or might be related to the business and/or operations of the group," the firm said in the filing.
Bao is known as a veteran dealmaker in China's tech industry. He helped broker the 2015 merger between two of the country's leading food delivery services, Meituan and Dianping. Today, the combined company's "super app" platform is ubiquitous in China.
Bao started his investment banking career in the late 1990s at Morgan Stanley and Credit Suisse and later went on to serve as an adviser to the stock exchanges in Shanghai and Shenzhen.
His team has also invested in US-listed Chinese electric vehicle makers Nio

(NIO) and Li Auto, and helped Chinese internet giants Baidu

(BIDU) and JD.com

(JD) complete their secondary listings in Hong Kong.
Bao did not immediately respond to messages from CNN on WeChat on Friday, while China Renaissance hasn't yet responded to a request for comment.
The financial services firm recently dealt with another similar disruption, according to Caixin, a respected Chinese financial news outlet. Chinese authorities detained Cong Lin, the company's president, in September, it reported, citing unidentified sources.
Bao's disappearance follows those of other high-profile business leaders in China, where it is not uncommon for executives to suddenly drop off the radar with little explanation.
In 2020, real estate tycoon Ren Zhiqiang disappeared for several months after he allegedly spoke out against Chinese leader Xi Jinping's handling of the coronavirus pandemic. Ren was eventually jailed for 18 years on corruption charges.
In 2017, insurance giant Anbang warned shareholders that its chairman, Wu Xiaohui, wouldn't be able to carry out his duties after he was reportedly detained by authorities as part of a government investigation. Anbang at the time cited "personal reasons" for his absence. Wu was eventually jailed for 18 years,
Also in 2017, Xiao Jianhua, a tycoon who controlled Tomorrow Holdings, was seized by Chinese security agents from his room at the Four Seasons hotel in Hong Kong and taken to mainland China. He was sentenced in August 2022 to 13 years in prison.
Another prominent case took place in 2015, when Guo Guangchang, the billionaire dubbed "the Warren Buffett of China," was reported as missing by the conglomerate he ran. That group, Fosun, later confirmed that Guo was assisting authorities in an investigation.
Senior executives from dozens of Chinese companies also disappeared that year. Some later returned to their positions, while others did not.
Source
mypresscity