Politics
Feds search Pence's DC office and don't find any new classified docs, aide says | CNN Politics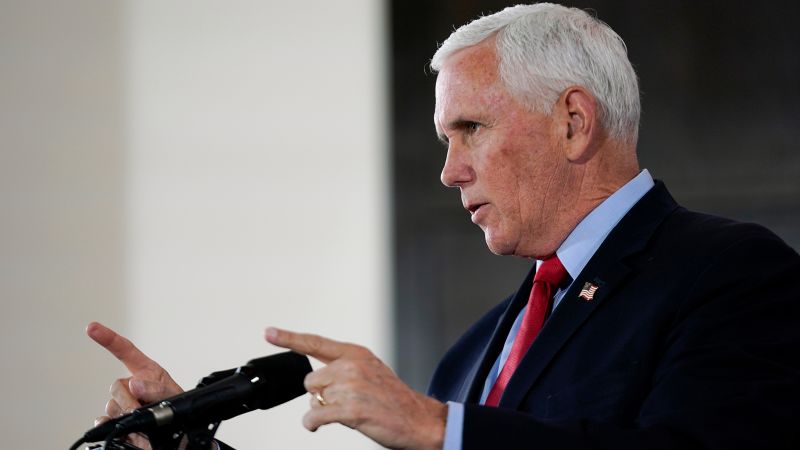 CNN
 — 

Federal investigators searched former Vice President Mike Pence's Washington, DC, office on Friday for classified information and did not turn up any new classified documents, a Pence spokesman said.
The search followed an FBI search of Pence's Indiana home last week after a lawyer for the former vice president discovered classified documents there last month.
"The Department of Justice today completed a thorough and unrestricted search of Advancing American Freedom's office for several hours and found no new documents with classified markings. One binder with approximately three previously redacted documents was taken," Pence adviser Devin O'Malley said in a statement.
The documents in the binder were believed to be from 2020 debate prep, according to a person familiar with the matter.
CNN has reached out to the FBI and the Justice Department for comment.
The search, which was conducted consensually with Pence's counsel present, included both documents with classified markings as well as unclassified documents that could fall under the Presidential Records Act, which requires all official documents be turned over to the National Archives at the end of an administration.
The FBI searches of Pence's office and residence come as federal investigators have also searched President Joe Biden's former offices and residences after he discovered he possessed classified documents late last year.
Source
mypresscity