World News
King Charles turns to 'Cats' composer Andrew Lloyd Webber for flagship coronation music | CNN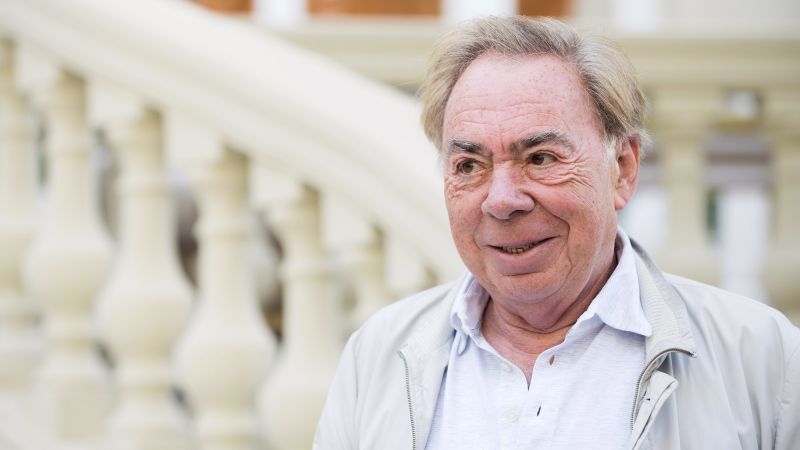 London
CNN
 — 

Britain's King Charles III has enlisted the help of acclaimed British composer Andrew Lloyd Webber to write the flagship anthem for his upcoming coronation.
Charles's coronation will take place on May 6 at Westminster Abbey in London, and will see Camilla, Queen Consort crowned alongside her husband.
The King has personally selected the musical program for the service, which will see "a range of musical styles and performers blend tradition, heritage and ceremony with new musical voices of today," according to Buckingham Palace.
Twelve new pieces of music have been prepared for the occasion – including six orchestral works, five choral pieces and one organ commission – by several world-renowned composers whose styles include classical, sacred, film, television and musical theater.
Famed composer Andrew Lloyd Webber, whose hit musicals "Cats" and "Phantom of the Opera" have been performed around the world, said he was "incredibly honoured" to be involved.
"My anthem includes words slightly adapted from Psalm 98. I have scored it for the Westminster Abbey choir and organ, the ceremonial brass and orchestra," Lloyd Webber said. "I hope my anthem reflects this joyful occasion."
A Coronation March has been written by Patrick Doyle, an award-winning Scottish composer best known for his work on films like "Harry Potter and the Goblet of Fire," "Gosford Park" and "Carlito's Way."
One of the more sentimental inclusions from the King is his choice to have Greek Orthodox music played during the service, performed by the Byzantine Chant Ensemble, in tribute to his father, the late Prince Philip, who died two years ago.
Meanwhile, musical themes from countries across the Commonwealth will feature in Iain Farrington's new solo organ commission. The other new works have been created by Sarah Class, Nigel Hess, Paul Mealor, Tarik O'Regan, Roxanna Panufnik, Shirley J. Thompson, Judith Weir, Roderick Williams, and Debbie Wiseman.
A handpicked gospel choir – The Ascension Choir – is also set to perform as part of the service, in addition to the Choir of Westminster Abbey and the Choir of His Majesty's Chapel Royal, St James's Palace. They will be joined by girl choristers from the Chapel Choir of Methodist College, Belfast and from Truro Cathedral Choir. The traditional "Vivat" acclamations will be proclaimed by the King's Scholars of Westminster School.
Andrew Nethsingha, organist and master of the choristers at Westminster Abbey, said all coronation services are a blend of "deeply-rooted tradition and contemporary innovation" and praised the new British monarch for "choosing fine musicians and accessible, communicative music for this great occasion."
The ceremony will also include historic music featured in coronation services over the past four centuries by the likes of William Byrd, George Frideric Handel, Edward Elgar, Henry Walford Davies, William Walton, Hubert Parry and Ralph Vaughan Williams.
Antonio Pappano, musical director of the Royal Opera House and conductor of the Coronation Orchestra, said: "His Majesty has chosen a most beautiful and varied programme that I believe will enhance the splendour of this very special celebration."
Buckingham Palace previously revealed the coronation will be "a solemn religious service, as well as an occasion for celebration and pageantry," conducted by the Archbishop of Canterbury Justin Welby.
The three-day weekend at the beginning of May is set to include grand processions through central London, a star-studded concert at Windsor Castle in addition to celebrations across the country. Britons have been given an extra bank holiday and members of the public are being invited to join "The Big Help Out" by volunteering in their communities.
"Everyone is invited to join in, on any day," Michelle Donelan, UK culture secretary, said in a statement. "Whether that is by hosting a special street party, watching the Coronation ceremony or spectacular concert on TV, or stepping forward during The Big Help Out to help causes that matter to them."
Source
mypresscity