Politics
Rep. Angie Craig's office releases threatening calls it received after congresswoman assaulted | CNN Politics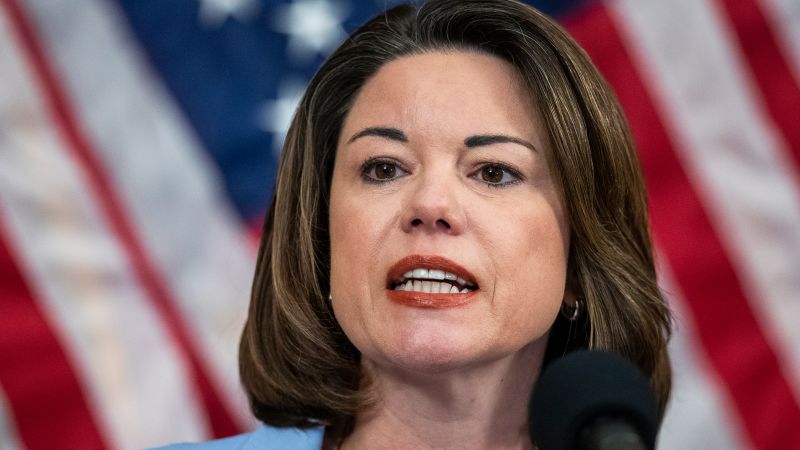 CNN
 — 

Rep. Angie Craig's office released audio Friday of threatening, vulgar phone calls it said it received after the Minnesota Democrat was physically assaulted in her apartment building in Washington, DC, earlier this month.
One of the callers said, "Finally this piece of sh*t gets accosted. … You deserved it."
Another caller said, "I hope it happens to you again, because you deserve it. And don't call the police for help."
Craig's office said the disturbing calls and threats came after a segment on Fox News' "The Five" addressed her attack by a man in her apartment building's elevator six days earlier. In the segment, the hosts bashed previous efforts by some Democrats to "defund the police".
"Fox News' 'The Five' launched a new round of false attacks on Rep. Craig's record during their Wednesday afternoon show, working from opposition research released earlier in the day by the NRCC (National Republican Congressional Committee)," her office said in a news release.
CNN has reached out to Fox News and the NRCC for comment.
"Now that the congresswoman has been victimized, now she feels your pain? Nonsense," Fox News host Jeanine Pirro said on the segment. "And for those who say 'at least now she's on our side.' Baloney."
"You've done your damage, stick with it," Pirro added. "Defund the police as it relates to you."
Craig's office said she has always been an opponent of defunding police and has worked to support law enforcement.
The threatening phone calls are being reported to US Capitol Police, Craig's office said.
The man who allegedly attacked Craig made his initial appearance in federal court Monday, where he did not enter a plea.
According to court documents, Kendrid Hamlin followed Craig into her apartment building's elevator and blocked her from exiting the elevator after she refused to let him use her restroom. When she tried to move past him, he allegedly punched the congresswoman in her face and held her from reaching the elevator keypad.
Craig then threw a hot coffee she was carrying at Hamlin, who then let go of her, the documents said. She was able to leave the elevator when the doors opened and yell for help.
House Democratic leader Hakeem Jeffries has condemned the attack and said he asked the House sergeant at arms and the US Capitol Police to assure her safety in Washington, DC, and in Minnesota.
Source
mypresscity