Politics
Fox News executives refused to let Trump on-air when he called in during January 6 attack, Dominion says | CNN Politics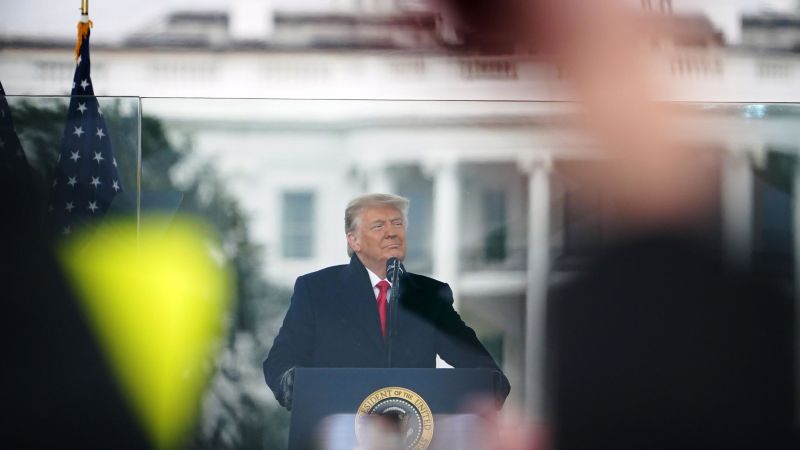 CNN
 — 

Former President Donald Trump tried to call into Fox News after his supporters attacked the US Capitol on January 6, 2021, but the network refused to put him on air, according to court filings from Dominion Voting Systems in its defamation case against the company.
The House select committee that investigated the January 6 attack did not know that Trump had made this call, according to a source familiar with the panel's work.
The panel sought to piece together a near minute-by-minute account of Trump's movements, actions and phone calls on that day. His newly revealed call to Fox News shows some of the gaps in the record that still exist, due to roadblocks the committee faced.
"The afternoon of January 6, after the Capitol came under attack, then-President Trump dialed into Lou Dobbs' show attempting to get on air," Dominion lawyers wrote in their legal brief.
'He could easily destroy us': See Tucker Carlson's private text about Trump
"But Fox executives vetoed that decision," Dominion's filing continued. "Why? Not because of a lack of newsworthiness. January 6 was an important event by any measure. President Trump not only was the sitting President, he was the key figure that day."
The network rebuffed Trump because "it would be irresponsible to put him on the air" and "could impact a lot of people in a negative way," according to Fox Business Network President Lauren Petterson, whose testimony was cited by Dominion in the new filing.
Dobbs' show on Fox Business – in which he routinely promoted baseless conspiracies about the 2020 election – was canceled a few weeks after the January 6 insurrection.
Fox News and its parent company have denied all wrongdoing and are aggressively fighting Dominion's defamation lawsuit. In a previous statement, a Fox spokesperson claimed that Dominion "mischaracterized the record" in its court filing and "cherry-picked quotes" that were "stripped of key context."
The most prominent stars and highest-ranking executives at Fox News privately ridiculed claims of election fraud in the 2020 election, despite the right-wing channel allowing lies about the presidential contest to be promoted on its air, damning messages contained in a Thursday court filing revealed.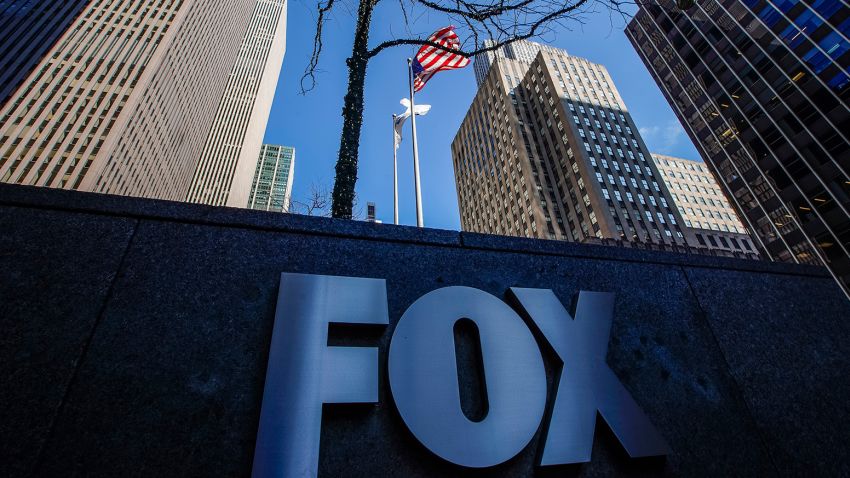 Haberman describes 'striking' claim that stood out to her from court documents
The messages showed that Tucker Carlson, Sean Hannity and Laura Ingraham brutally mocked lies being pushed by Trump's camp asserting that the election had been rigged.
In one set of messages revealed in the court filing, Carlson texted Ingraham, saying that Sidney Powell, an attorney who was representing the Trump campaign, was "lying" and that he had "caught her" doing so. Ingraham responded, "Sidney is a complete nut. No one will work with her. Ditto with Rudy [Giuliani]."
Court filings show Fox stars ridiculed Giuliani over 2020 election fraud claims
The messages also revealed that Rupert Murdoch, the chairman of Fox Corporation, did not believe Trump's election lies and even floated the idea of having Carlson, Hannity and Ingraham appear together in prime time to declare Joe Biden as the rightful winner of the election.
Such an act, Murdoch said, "Would go a long way to stop the Trump myth that the election stolen."
The court filing offered the most vivid picture to date of the chaos that transpired behind the scenes at Fox News after Trump lost the election and viewers rebelled against the channel for accurately calling the contest in Biden's favor.
Dominion filed its mammoth lawsuit against Fox News in March 2021, alleging that during the 2020 presidential election the network "recklessly disregarded the truth" and pushed various pro-Trump conspiracy theories about the election technology company because "the lies were good for Fox's business."
Fox News has not only vigorously denied Dominion's claims, it has insisted it is "proud" of its 2020 election coverage.
Source
mypresscity