World News
Turkey halts most rescue efforts for earthquake survivors | CNN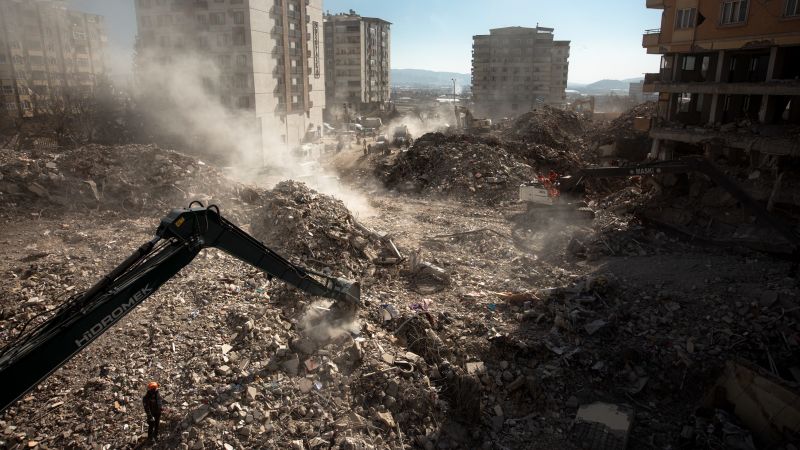 Istanbul, Turkey
CNN
 — 

Turkey has ended most search and rescue operations, nearly two weeks after a huge earthquake killed tens of thousands of people, the country's disaster management authority said.
Search and rescue efforts are still underway in 40 buildings in two provinces, Kahramanmaraş and Hatay, the agency's head Yunus Sezer said, according to state news agency Anadolu.
Survivors have continued to be found alive under the rubble since the quake struck. On Saturday, a couple and their 12-year-old child were rescued in Hatay, 296 hours after the earthquake, Anadolu reported. The child later died.
In photos: Deadly quake strikes Turkey and Syria
Ilan Kelman, professor of disasters and health at University College London, told CNN that, while there is a precedent for people surviving for this many days after previous earthquakes, "it is unusual."
"Fundamentally, our bodies can be resilient, but a lot comes down to sheer luck," Kelman said.
There is a "hierarchy" of needs in these survival situations, he said. "The rule of thumb is three minutes without oxygen, three days without water, three weeks without food," he said, meaning "there has to be survivable space…enough oxygen."
Hatay was one of the worst affected of the Turkish provinces hit by the February 6 quake. At least 80% of its buildings will need to be rebuilt after being demolished, the province's mayor Lutfu Savas said Sunday.
"We need more tents urgently. It will be cold for one more month. People are scared to stay at their homes, but they do not want to leave their animals behind, especially in urban areas," he said in an interview with Turkish news channel Haberturk.
Turkey's latest death toll now stands at 40,689 after 47 more deaths were reported, with the collective count across Turkey and Syria having risen to at least 46,530, Anadolu added.
Source
mypresscity