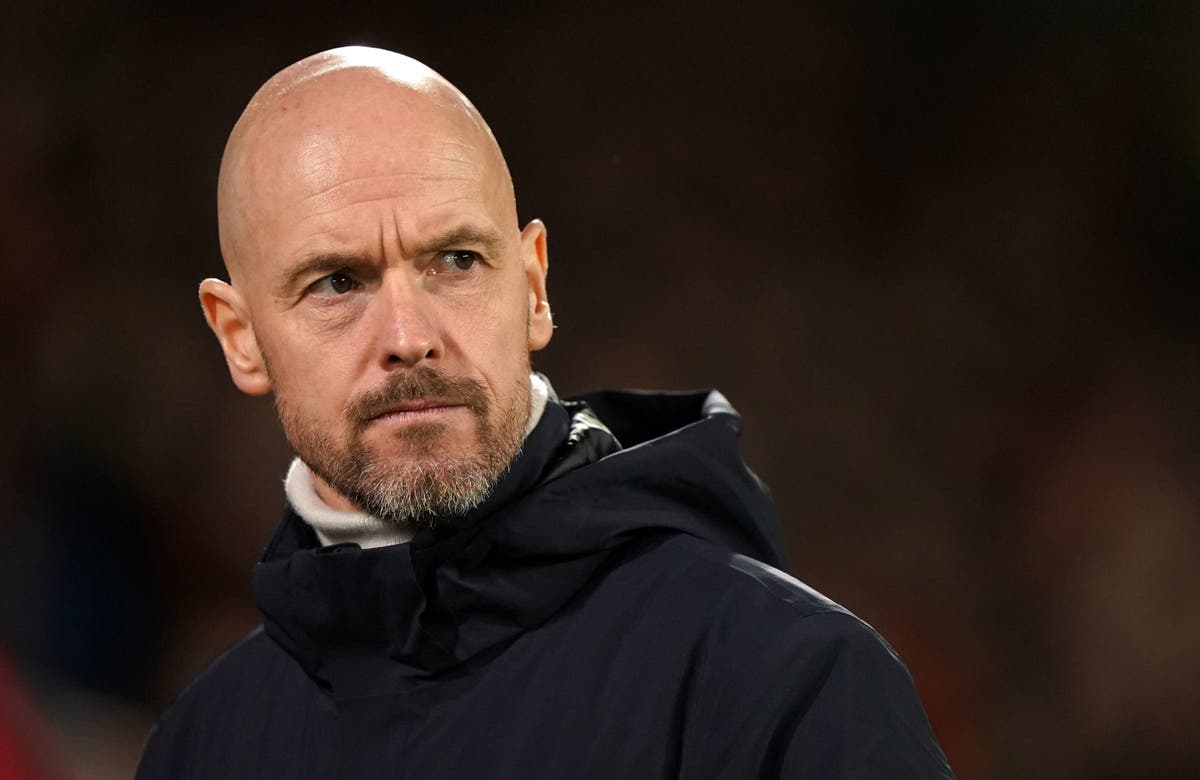 Wout Weghorst and Lionel Messi scored in the same World Cup quarter-final. They have both played as a No 10 at the Nou Camp, the Dutchman more recently than the Argentinian. The similarities may end there. That Weghorst has occupied a role more associated at Manchester United with Eric Cantona and Wayne Rooney can seem the strangest development at Old Trafford since Louis van Gaal instructed Phil Jones to take corners.
The giant Dutchman is making Garry Birtles, Alan Brazil, Diego Forlan and Radamel Falcao seem prolific as United forwards. He is a quixotic choice for an idiosyncratic manager. Perhaps no one else would have paid £86 million for Antony, either. And yet, while he has had mixed returns from his Eredivisie alumni, Erik ten Hag's methods are working: Antony is not fit and Weghorst is not scoring but United are fighting on four fronts and Marcus Rashford is finding the net against allcomers.
But just when, after a decade of missteps and mistakes, the Glazers may finally be getting it right, Ten Hag may not be reporting to the Glazers at all. The Raine Group have received the first bids for United, from Sir Jim Ratcliffe and Sheikh Jassim bin Hamad Al Thani. It was an indication of the impact Ten Hag has made in the six months since a shocking start that the Manchester United Supporters' Trust issued a statement urging any interested parties to publicly pledge to keep the manager.
It would be a popular gesture: United fans backed him against Cristiano Ronaldo and, since then, Rashford has scored 16 goals in 17 games and the team have won 13 of them. "It is clear that enormous strides are being taken," the fans said. "Any prospective bidder needs to explicitly commit to backing Erik and his plans to restore United to glory." Ten Hag, in turn, provided a reply to satisfy the supporters. "I thank the fans that they have their trust in me," he said. "I feel committed with this club. I love to be here."
His reboot of United has been based on principles. He is hard taskmaster and hardliner alike. If the major concerns about Qatari investment are ethical, and human rights assume a rather greater importance than managerial rights, there are footballing issues too. Their current European superclub is the antithesis of the Ten Hag ethos.
Sheikh Jassim may argue he is different from Qatar Sports Investment, the owners of Paris Saint-Germain but PSG have been a clueless star vehicle at times under Qatari ownership; there have been points when United, displaying a similar weakness for the rich and famous, have seemed to see them as role models. Re-signing Ronaldo was the sort of misjudgement that comes when a club is blinded by stardust. Removing him was a sign the club had rediscovered its compass.
Ten Hag has brought toughness and fairness, discipline and rigour to United to ally with his coaching prowess. He has set standards. His side beat Leicester 3-0, but a slow start aggrieved him. "I was really unhappy by our [first-half] performance," he said. "We have to follow the rules and principles from our way of playing. When we don't, it is getting a mess. First half Leicester played brilliant, we were rubbish, the way we were really undisciplined."
Which is something he finds unforgivable. The chances are that he would detect a lack of discipline in the attitude to their defensive duties Neymar, Lionel Messi and Kylian Mbappe display. Some of his fondness for perhaps the least glamorous, least elegant No. 10 United have ever fielded, is because Weghorst is the workhorse. His influence can be indirect: Rashford is prolific with the Dutchman in the side even though the Burnley loanee has a lone assist, and it was not for the Mancunian.
He rotated the cast after the first half that irritated, moving Weghorst to become the striker and press from the front. There may be a paradox in that a manager who has spent over £200 million is defined more by players he has inherited or loaned. In several cases, he has rebranded them. The winger Jadon Sancho was brought on as a No. 10 – arguably the second player who isn't a No. 10 to take on the role – and scored. Bruno Fernandes had seemed a footballer who could only operate effectively as a 10 and provided two assists from the right wing. A signature success is Luke Shaw, who played as a centre-back in the Nou Camp.
The revolution has been based on resourcefulness and reinvention. Amid £5 billion takeover bids, it is being propelled by a local who did not cost a fee, in Rashford, aided, in non-scoring ways, by the unlikely figure borrowed from a Championship club, in Weghorst. At a point when United's future is up in the air, the central figure in it has to be Ten Hag, the manager with the strange No. 10.
Source
mypresscity