Local
African Development Bank partners with African Hidden Champions Initiative of AFG and DEG to further regional industrialization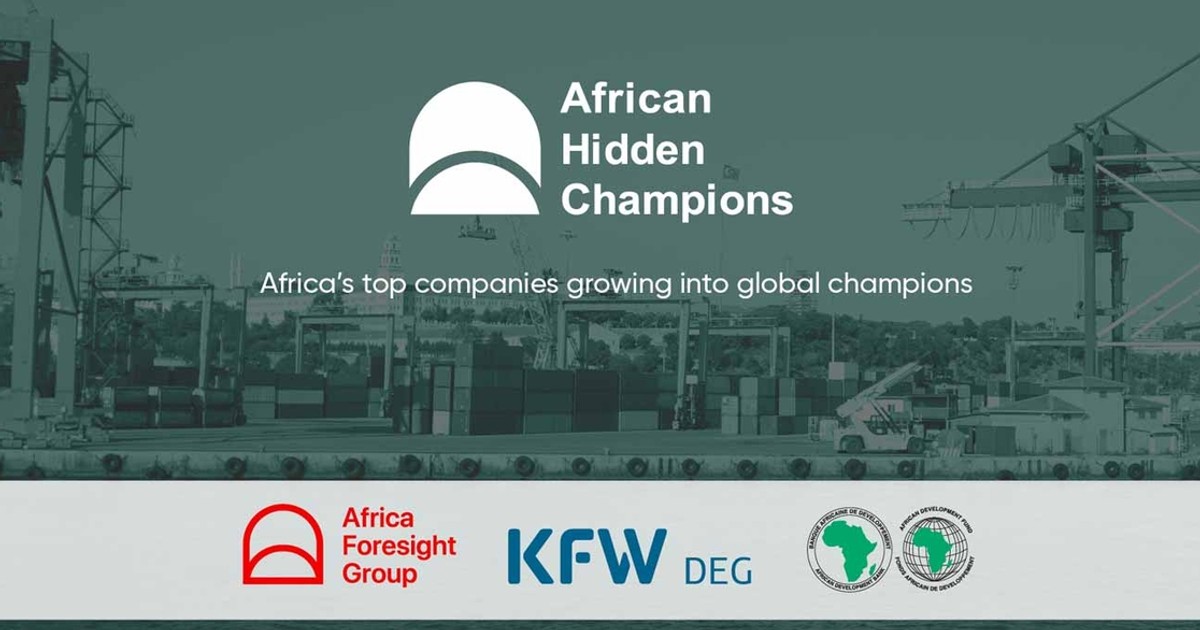 "The African Development Bank is proud to become a partner of the African Hidden Champions initiative, which perfectly fits our strategy of driving and financing the industrial development of Africa," said Dr. Abdu Mukhtar, Director of Industrial Development at the Bank. He said the initiative would receive an amount of $390,000 toward its activities to enable its expansion and coverage into new sectors and markets within Africa, and to provide more benefits and assistance to AHC members.
The African Hidden Champions initiative has become a leading international platform for showcasing and connecting Africa's most promising companies. In September 2022, executives and founders from the first cohort of African Hidden Champions met for an inaugural summit outside Frankfurt, Germany to discuss how Africa's fastest growing and most inspiring companies could forge a path to global success.
Roland Siller, CEO of DEG said: "The African Hidden Champions are setting new standards for business excellence on the continent with their remarkable achievements and unwavering commitment to growth. It's a privilege to collaborate with the African Development Bank to expand the Africa Hidden Champions initiative and empower more companies to realize their potential and transform the African business landscape."
AFG CEO and Co-Founder of AHC, Yasmin Kumi, spoke of the initiative's future transformative impact on Africa's private sector. "It is time to change the narrative on African business and expose how big multinational companies are growing from within Africa, challenging their peers in global markets, and in doing so bolstering Africans' pride in their homegrown businesses," she noted.
Africa Foresight Group (AFG) is a women-led company founded in 2016, that is on a mission to build African people and companies into global champions. The business delivers top professional services to African companies across the continent through a flexible talent platform called Peralta. Founded in 2016, the company has grown to support businesses in more than 20 African markets and works for more than 100 clients from Africa and across the world. The company was started in Ghana, and has locations in Accra, Johannesburg, and Lagos.
For almost 60 years, the DEG has been a reliable partner to private-sector enterprises operating in developing and emerging-market countries. With a portfolio of around EUR 9 billion in approximately 80 countries, the DEG is one of the world's largest private-sector development financiers. The DEG provides clients with tailor-made solutions, including financing, promotional programs, and advice required to develop successfully and sustainably while generating local added value and creating qualified jobs.
About the African Development Bank Group
The African Development Bank Group (AfDB) is Africa's premier development finance institution. It comprises three distinct entities: the African Development Bank (AfDB), the African Development Fund (ADF) and the Nigeria Trust Fund (NTF). On the ground in 44 African countries with an external office in Japan, the AfDB contributes to the economic development and the social progress of its 54 regional member states.
For more information: www.afdb.org
Source
mypresscity