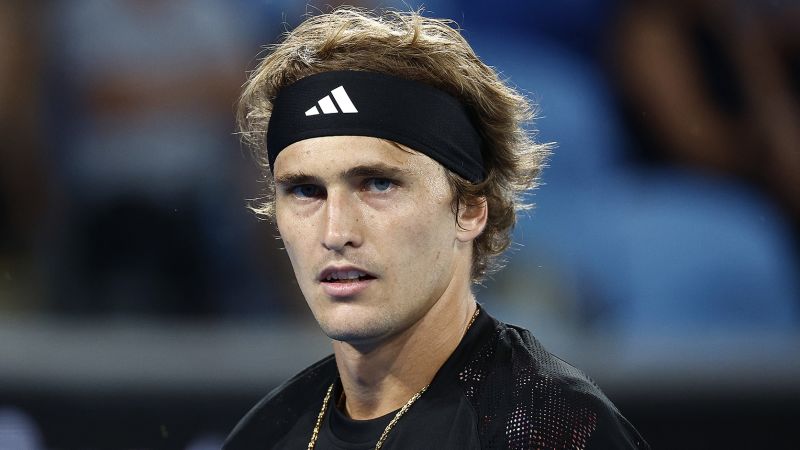 CNN
 — 

The ATP Tour announced Tuesday that there will be no disciplinary action taken against Alexander Zverev after an investigation found insufficient evidence to substantiate published allegations of abuse.
In October 2021, the ATP, the governing body for men's professional tennis, said it was launching an investigation after domestic abuse allegations were made by Zverev's former girlfriend, Olya Sharypova.
The investigation was handled by The Lake Forest Group (LFG) with the ATP's outside legal counsel, Smith Hulsey & Busey, serving as an intermediary.
"Following an exhaustive 15-month process, LFG submitted its full report to ATP," an ATP release states.
"Based on a lack of reliable evidence and eyewitness reports, in addition to conflicting statements by Sharypova, Zverev and other interviewees, the investigation was unable to substantiate the allegations of abuse, or determine that violations of ATP's On-Site Offenses or Player Major Offenses rules took place.
"As a result, no disciplinary action against Zverev will be taken by ATP. This determination may however be reevaluated should new evidence come to light, or should any legal proceedings reveal violations of ATP rules. Zverev has consistently denied all allegations and supported ATP's investigation."
ATP CEO Massimo Calvelli said: "The seriousness and complexity of these allegations required an extremely thorough investigative process and considerable resources. It also required us to turn to specialist investigators, which was new ground for ATP.
"We ultimately believe the exhaustive process was necessary to reach an informed judgement. It has also shown the need for us to be more responsive on safeguarding matters. It is the reason we've taken steps in that direction, with a lot of important work still ahead."
In a statement released on Tuesday, Zverev said: "From the beginning, I have maintained my innocence and denied the baseless allegations made against me. I welcomed and fully cooperated with the ATP's investigation and am grateful for the organization's time and attention in this matter.
"This decision marks a third, neutral, third-party arbiter who has reviewed all relevant information and made a clear and informed decision on this matter in my favor. In addition to the ATP's independent investigation, I have also initiated court proceedings in Germany and Russia, both of which I have won."
He added: "I am grateful that this is finally resolved and my priority now is recovering from injury and concentrating on what I love most in this world – tennis. I want to thank my friends, family and fans for their ongoing support. We followed the long and difficult process and justice has prevailed."
Sharypova has not yet commented on the ATP ruling.
Source
mypresscity