Sports
BearcatReport – Glenn, Fuqua on Board as UC Coordinators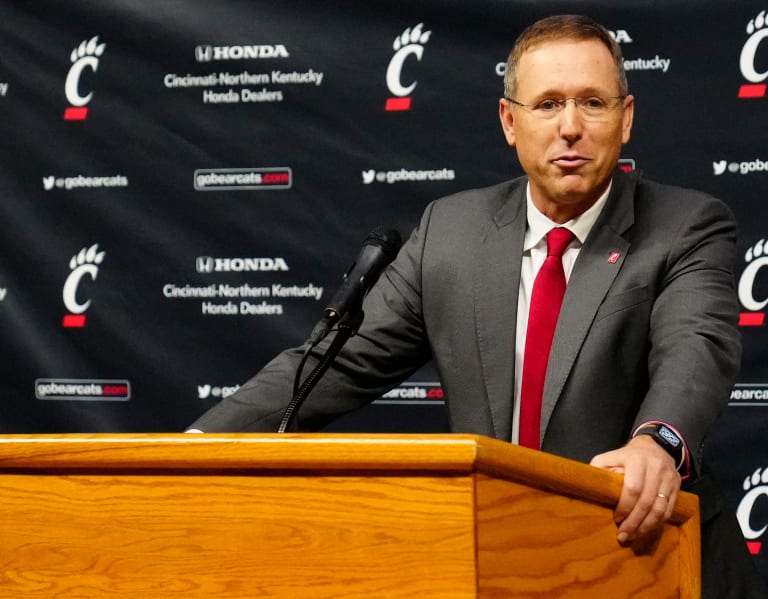 Coach Scott Satterfield hasn't wasted much time.
On Tuesday, Cincinnati found its next offensive coordinator as well as its defensive coordinator and outside linebackers coach. The Bearcats tabbed Brad Glenn as offensive coordinator and Nate Fuqua as defensive coordinator and outside linebackers coach.
Glenn replaces Tom Manning, who became the Indianapolis Colts' tight ends coach yesterday, while Fuqua replaces Greg Gasparato, who became Troy's defensive coordinator yesterday.
Glenn joins Cincinnati after one season as the passing game coordinator and quarterbacks coach at Virginia Tech. He was the offensive coordinator and quarterbacks coach at Georgia State from 2019-21 and served the same positions at Western Carolina from 2012-18.
Glenn is plenty familiar with Satterfield, having spent 2005-11 at Appalachian State, first as tight ends coach, then slot receivers coach and finally, quarterbacks coach. Glenn spent 2005-08 on staff with Satterfield and took over as quarterbacks coach when Satterfield left for Toledo as passing game coordinator.
Virginia Tech coach Brent Pry praised Glenn during his short stint with the Hokies in a release by the school.
"I want to congratulate Brad Glenn on his new opportunity at Cincinnati as offensive coordinator," Pry said in the statement. "I realize the longstanding relationship Brad has with Coach Satterfield from his time at Appalachian State. We are thankful for Brad and support him in this career opportunity. We are appreciative of his family's time as Hokies. I wish them all the best!"
Fuqua spent the past six seasons at Georgia State as defensive coordinator and outside linebackers coach. Prior to that, he spent 12 seasons at Wofford, his alma mater, including the last three as defensive coordinator.
Like Glenn, Fuqua is part of the coaching tree from former coach Jerry Moore. Both Satterfield and Georgia State coach Shawn Elliott played for Moore at Appalachian State from 1992-95. They also coached on his staff together from 1998-2008. Fuqua coached under Elliott since 2017.
Source
mypresscity