Sports
Maize&BlueReview – ASU OL transfer LaDarius Henderson to join Michigan program in summer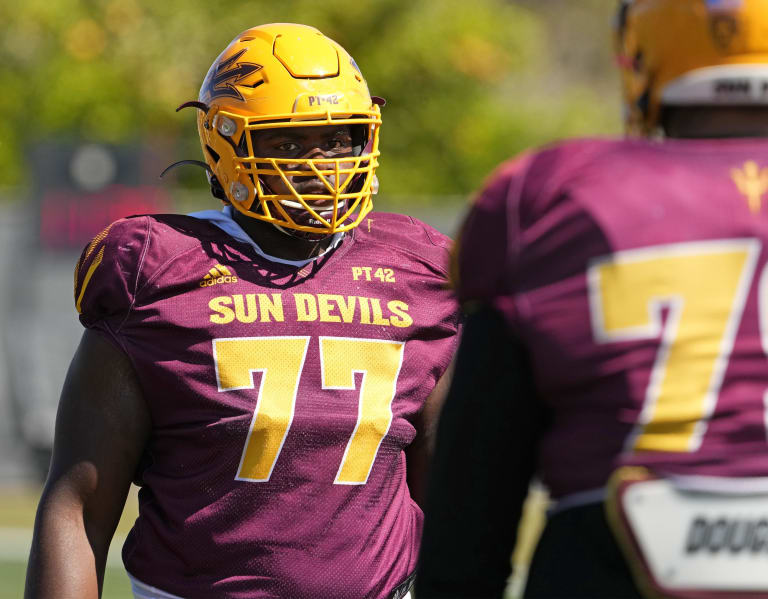 With Michigan football's spring roster released on Tuesday, there appeared to be one glaring omission from the roster with Arizona State transfer LaDarius Henderson did not appear on the Wolverines' spring roster.
There should not be any concern or panic, however, as Henderson being left off the roster is for good reason.
According to a U-M spokesperson, Henderson is currently finishing up his degree at Arizona State and will not be with the program until the summer.
Henderson is expected to factor into the offensive line position battle this season with the Wolverines losing tackle Ryan Hayes from last season.
The Wolverines addressed the offensive line with multiple additions through the transfer portal, with Stanford's Myles Hinton and Drake Nugent both being added alongside Henderson to the roster.
Both Hinton and Nugent appear on the spring roster.
—
Discuss this article with our community on our premium message boards
Not a subscriber to Maize & Blue Review? Sign up today to gain access to all the latest Michigan intel M&BR has to offer
Follow our staff on Twitter: @JoshHenschke, @Berry_Seth14, @TrevorMcCue, @DennisFithian, @BrockHeilig, @JimScarcelli, @lucasreimink, @JaredHalus
Subscribe to our podcasts: Apple Podcasts, Google Podcasts and Spotify
Check out Maize & Blue Review's video content on YouTube
Follow Maize & Blue Review on social media: Facebook, Twitter, TikTok, and Instagram