Sports
Maize&BlueReview – Report: Eagles interview Michigan's Jesse Minter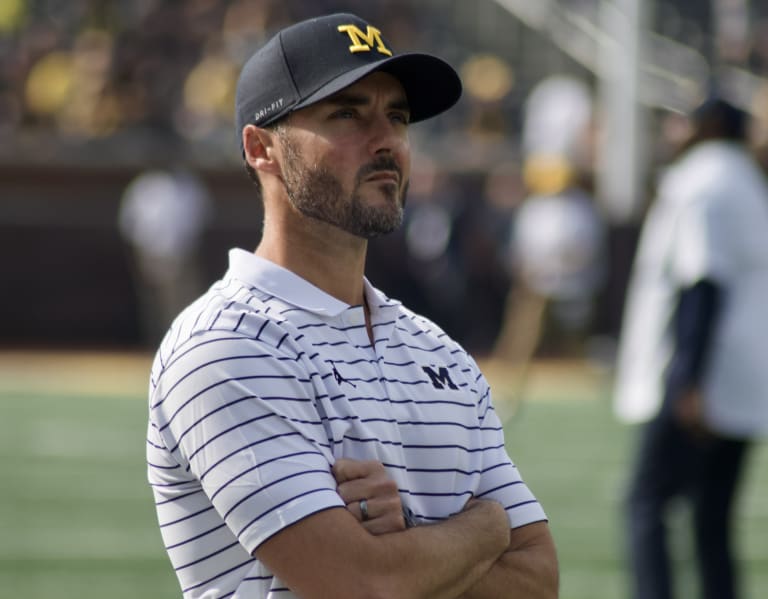 {{ timeAgo('2023-02-21 08:53:35 -0600') }}
football
Edit
This is what comes with hiring successful coaches who build a successful program.
Throughout this offseason we have seen Michigan coaches garner interest from college and NFL programs, including head coach Jim Harbaugh. First year defensive coordinator Jesse Minter also drew interest, but now the NFC Champions are reportedly calling.
Minter took over a defense revamped by Mike Macdonald but in what he called "year 2" took the defense to new heights, finishing top 10 in the country. Minter has NFL experience from his time with the Ravens so it is not shocking to see a pro team show interest.
Minter is among a host of candidates including former Wisconsin defensive coordinator Jim Leonhard.
—
Discuss this article with our community on our premium message boards
Not a subscriber to Maize & Blue Review? Sign up today to gain access to all the latest Michigan intel M&BR has to offer
Follow our staff on Twitter: @JoshHenschke, @Berry_Seth14, @TrevorMcCue, @DennisFithian, @BrockHeilig, @JimScarcelli, @lucasreimink, @JaredHalus
Subscribe to our podcasts: Apple Podcasts, Google Podcasts and Spotify
Check out Maize & Blue Review's video content on YouTube
Follow Maize & Blue Review on social media: Facebook, Twitter, TikTok, and Instagram