Local
This Ghanaian groom ditched all the suits for traditional outfits for his wedding
The adorable couple left us in love with their outfits for the ceremony.
A wedding is the most important event in everyone's life. This is the reason women want to make it more special with their elegant attire.
The groom's fashion is always overlooked during the wedding process. The bride invests hugely in her wedding dresses and that of her bridesmaids often giving the men a lean budget for their apparel and other fashion accessories.
The groom's wear for the wedding is equally important as the bride's, and so much attention needs to be given to that too.
Usually, more attention is given to the bride's gown than the groom's outfit and this Ghanaian couple's wedding was no exception.
Even though the bride, Nunya won our hearts with her outfits, we couldn't stop but stare at her husband, Mawuli's outfits.
Of course, the groom's wear for the day is equally important, and so much attention needs to be given to that too.
Usually, men choose tuxedo suits for their weddings but Mawuli ditched that for the traditional Kaftans and Agbada throughout the occasion.
We were awestruck by his outfits which were designed by Sirart.
Sirart, at the core, prides itself on creating masterpieces for every client and, as a result, has garnered a name as the leader in special occasion clothes.
The designer styled the groom within 48 hours after his (the groom's) previous designer disappointed him.
Every groom deserves to look his best on his wedding day. Let's get inspired by Mawuli's looks for his wedding.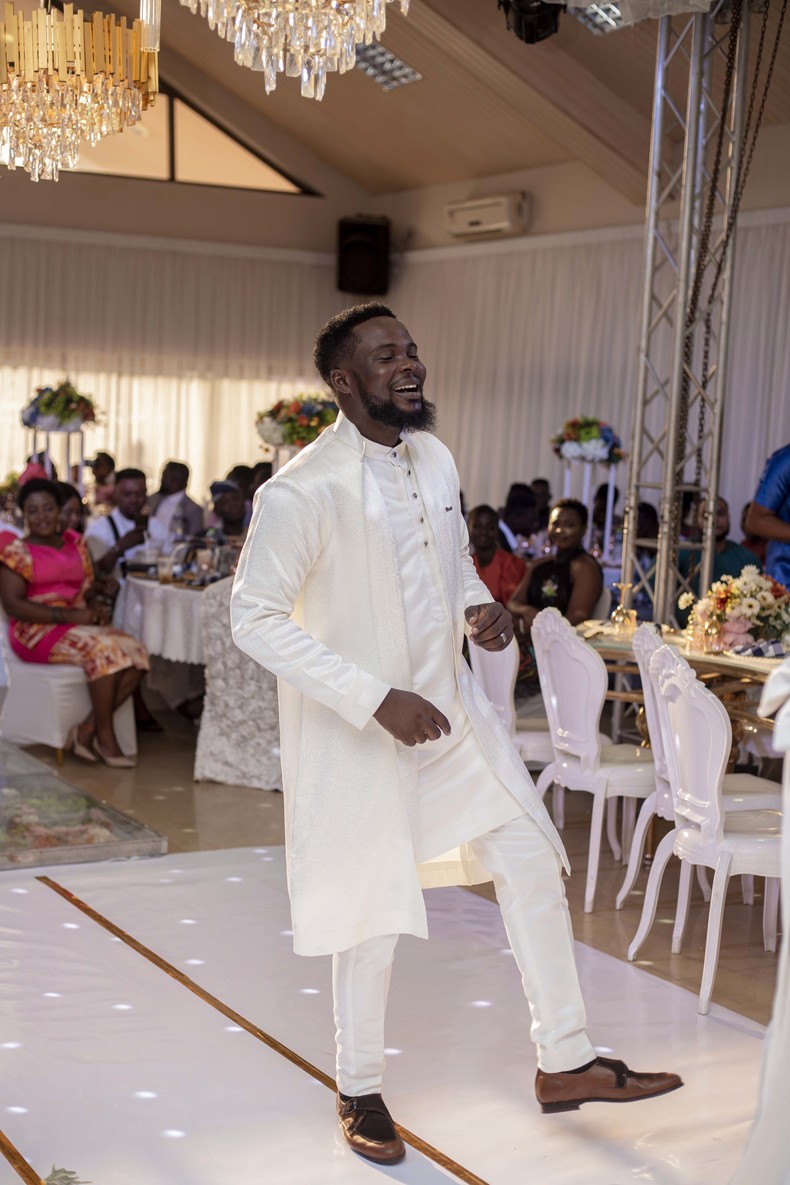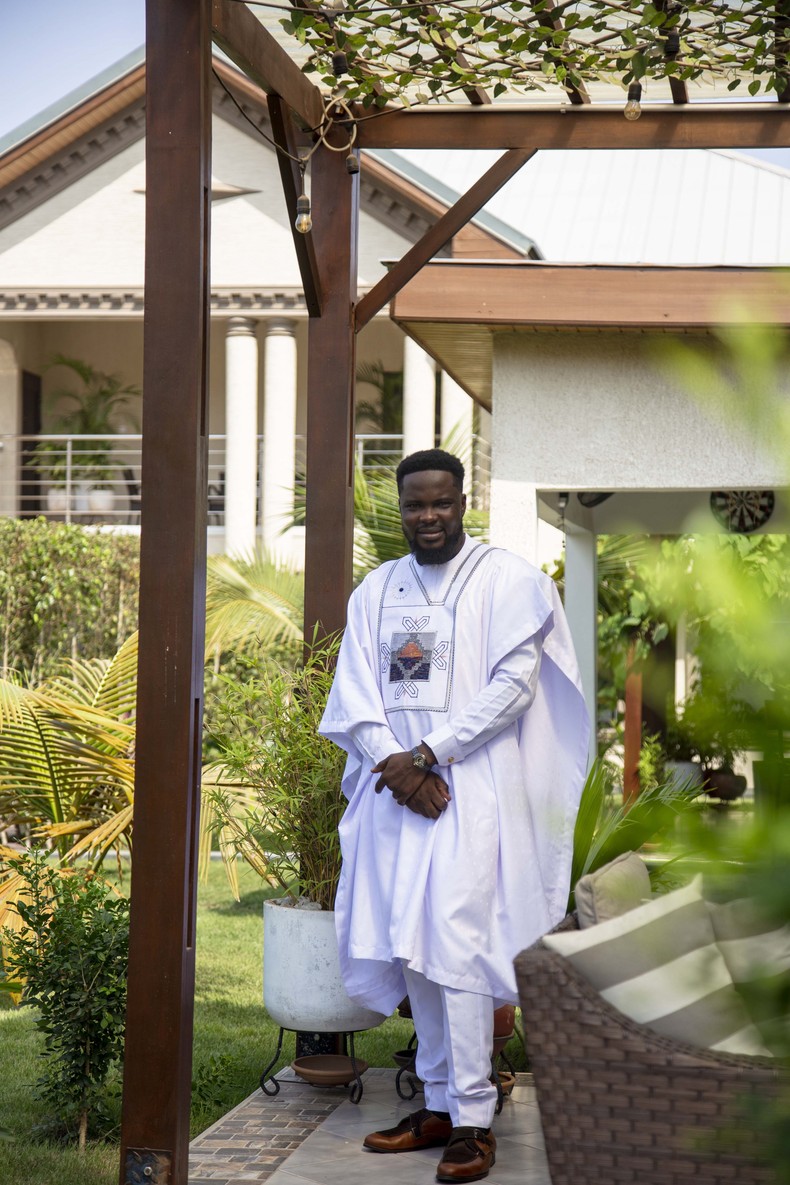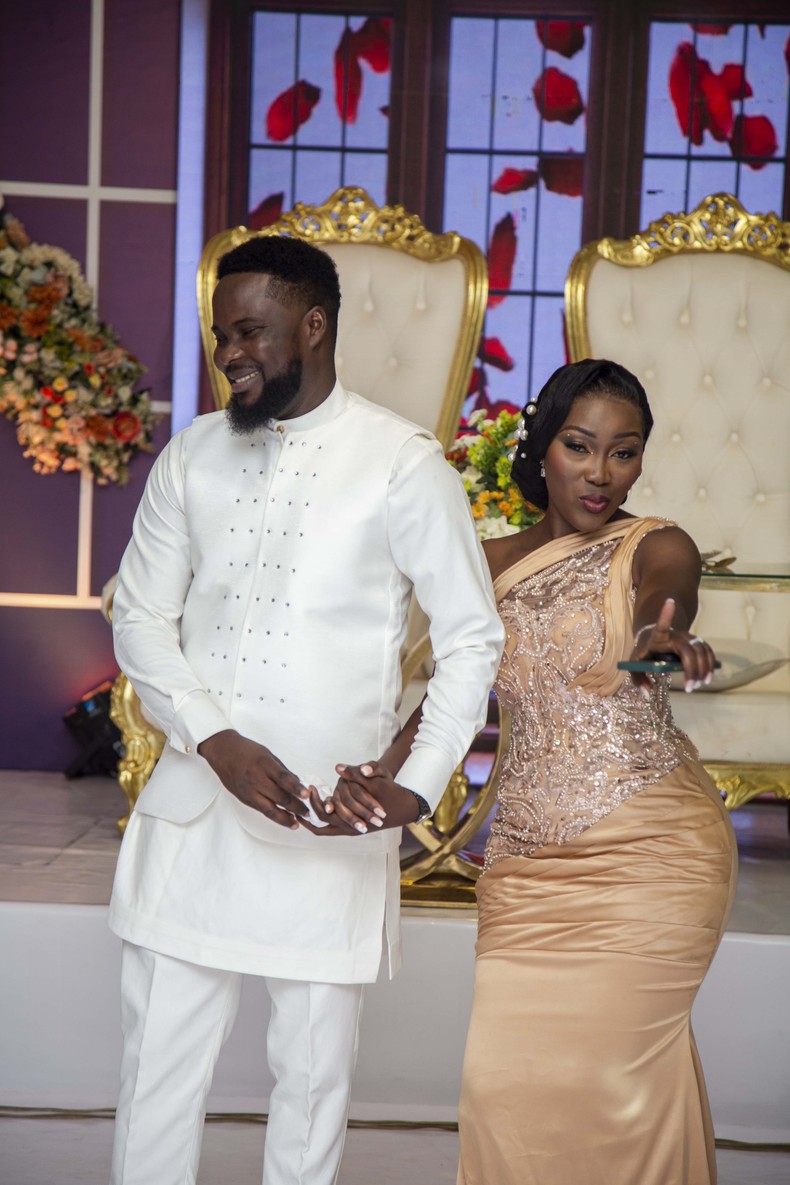 Source
mypresscity