Sports
Orangebloods – TE Ryner Swanson excited by UT offer, plans to visit Texas soon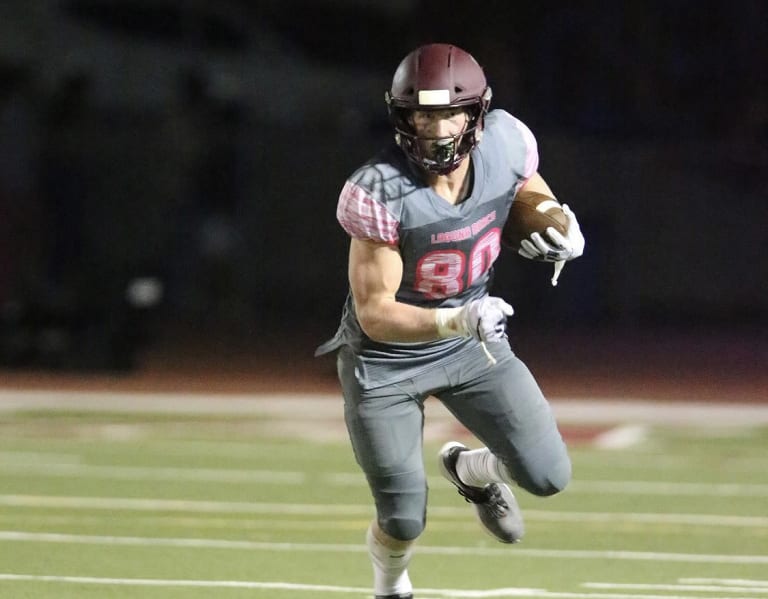 Put on the film of tight end Ryner Swanson and you'll see him making contested catches in traffic, you'll see him running through tackles, and you'll see him running away from defenders. Even more impressive, you'll see all that on the first play of his highlight video.
Those traits have helped Swanson pick up a number of early scholarship offers, including one from the Texas Longhorns last week. The four-star tight end is keeping an open mind among the schools that are recruiting him, but he admits that the Texas offer was one that piqued his interest.
"Coach (Jeff) Banks texted me the night before (the offer was extended), gave me an edit. My dad and I were talking, 'Dude this is Texas. That's a top-five all-time program, it's a classic,'" Swanson said. "When I got the offer, that was my biggest offer. I was super excited."
And what is it about the University of Texas that has Swanson's attention?
"First of all, they're an incredible program," Swanson said. "I just want to get out there, want to see it. My dad says it's super different from what I'm used to. I want to go experience it, want to play some tough football."
The 6-5, 230-pound Swanson now holds about 20 scholarship offers. Some of the programs to extend invitations include Texas, Texas A&M, Colorado, Arizona, BYU, Oregon, Florida, Pittsburgh and Stanford, among others. Some of those programs, including Texas, offer a stark contrast from what Swanson is used to in Laguna Beach, but he says he's open to going anywhere in the country.
"I'm okay with leaving the beach," Swanson said.
The nation's No. 9-ranked tight end prospect, Swanson is a bit of an interesting recruiting case because he hasn't grown up being a big fan of college football. As such, he kind of has a clean slate in terms of favorites, and he's still learning the finer details of the programs recruiting him.
"I'm not too familiar with Texas, honestly. I really just got into college football this year. I don't watch a ton of college football before," Swanson said
Swanson has yet to outline a timeline of how he wants the recruiting process to play out. He'd like to take his visits to do some research on several programs before making any sort of decision. If he was to trim his list today, he said "Texas would definitely be in there."
As for what the UT staff told him they like about his game, Swanson said they just liked what they saw in his highlight film and the Texas coaches plan to stay in touch, including head coach Steve Sarkisian.
"They said when they saw my film, me running really fast, they said they jumped up and got really excited. They just liked it," Swanson said. "I'm going to talk with coach Sark in a couple days."
Swanson is the No. 20-ranked player in the state of California by Rivals.com.
Source
mypresscity