Local
Bangbet: The rising star in Ghana sports betting platform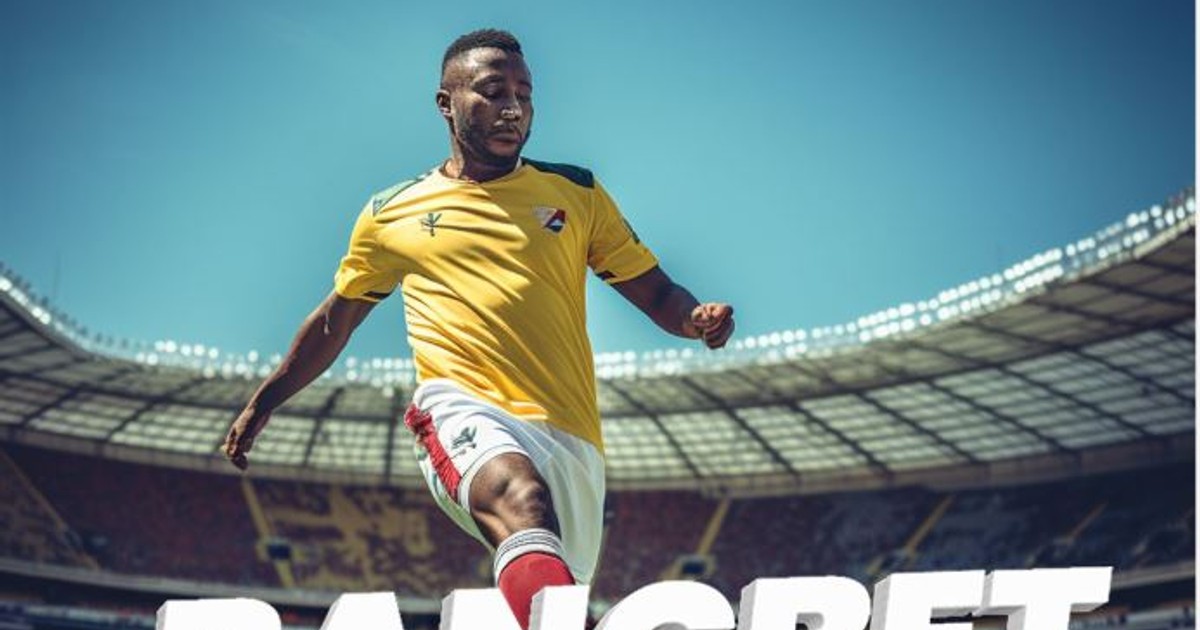 Unmatched football betting odds
What sets Bangbet apart is its commitment to offering superior football betting odds. The platform's oddsmakers are relentless in their pursuit to present odds that are not just competitive but also enhance the bettors' chances of winning. They delve deep into analytics to ensure that each bet placed is of optimal value, thereby increasing the bettors' potential for long-term gains.
The breadth of Bangbet's betting and sports coverage is impressive. It spans major leagues such as the English Premier League and La Liga, down to more niche sports, ensuring that bettors have a vast selection to choose from, beyond the mainstream offerings.
Bangbet has also made a name for itself in the realm of In-Play Betting. This innovative feature allows bettors to place wagers on live eveBangbet Leagues.png
The platform serves as a treasure trove of information, providing bettors with expert insights, from past performance statistics to in-depth previews of upcoming matches. This strategic layer is designed to enrich the betting experience beyond mere odds.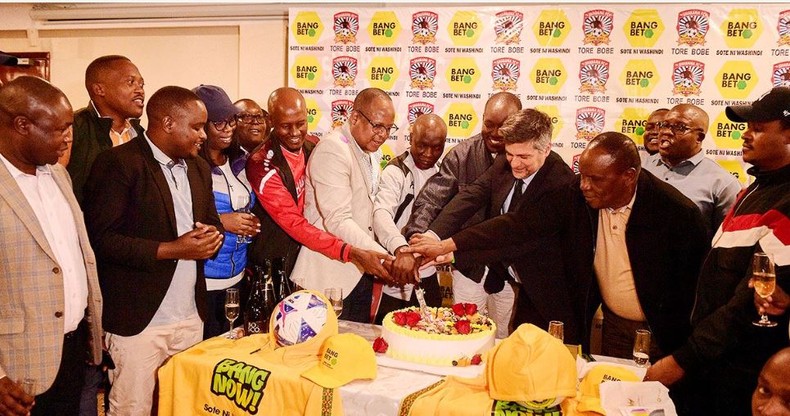 One of the unique selling points of Bangbet is its Prediction Mode, which allows bettors to predict game outcomes and earn commissions, effectively turning their sports knowledge into a potential source of income. This feature is user-friendly, encouraging even novices to participate and make successful predictions.
Bangbet's monthly leaderboards add a competitive edge, spotlighting the top forecasters and rewarding accuracy, with each month presenting a new set of challenges.
The platform's sports betting options are extensive, covering a range of sports from football to basketball, tennis, and cricket. This diversity allows bettors to spread their bets, manage risks, and enhance their chances of winning.
Bangbet also offers the luxury of live streaming select sporting events, enabling bettors to engage in live betting while watching the games, providing a comprehensive and immersive betting experience.
Special sporting events like the Olympics or World Cup come with their own set of exclusive promotions and deals on Bangbet, allowing bettors to maximize their profits while enjoying these global sporting events.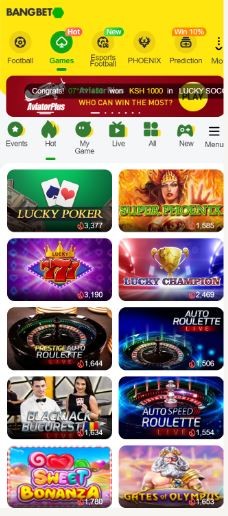 The casino offerings at Bangbet are equally enticing, with a variety of games including Blackjack, Roulette, Poker, and a vast selection of slots. The live casino feature brings the excitement of a real casino to the player's home, with live dealers and real-time action.
The platform's progressive jackpots present the opportunity for significant wins, adding to the thrill of the gaming experience. Bangbet's game library is continually updated, catering to both traditional casino game enthusiasts and those seeking new gaming experiences.
The Mega Jackpot Experience
Bangbet's jackpot games are not just about the play; they're a portal to substantial rewards. The High-Stake Jackpots, in particular, have the potential to significantly alter a player's financial landscape, with the platform maintaining transparency and fairness to ensure equal winning opportunities for all players.
The platform's daily and weekly draws maintain a constant level of excitement, with a variety of jackpot games that cater to different preferences, whether for quick daily wins or more intricate weekly challenges.

Bangbet's promotional activities are designed to enhance the gaming experience daily. These include a range of bonuses and free bets that provide additional winning opportunities and act as a safety net for bettors. Check the Share Mega Prize.
The platform's loyalty program underscores its commitment to fostering long-term relationships with its users, offering special bonuses and promotions as a token of appreciation.
With a variety of payment options, Bangbet ensures smooth transactions, whether through credit/debit cards, e-wallets, or bank transfers. The platform prioritizes quick and efficient processing of transactions, backed by the latest security technologies to ensure the safety of all financial activities.
Registration on Bangbet is straightforward, and the platform is known for its swift payouts, enhancing the overall user experience. The customer support team is available around the clock, providing professional assistance whenever needed.
Optimized for mobile devices, Bangbet allows users to engage in betting and gaming activities from anywhere, at any time, emphasizing its dedication to providing a feature-rich, user-centric betting environment in a competitive market.
Source
mypresscity