Local
Robbery attacks on us has reduced under Dampare – MoMo vendors Association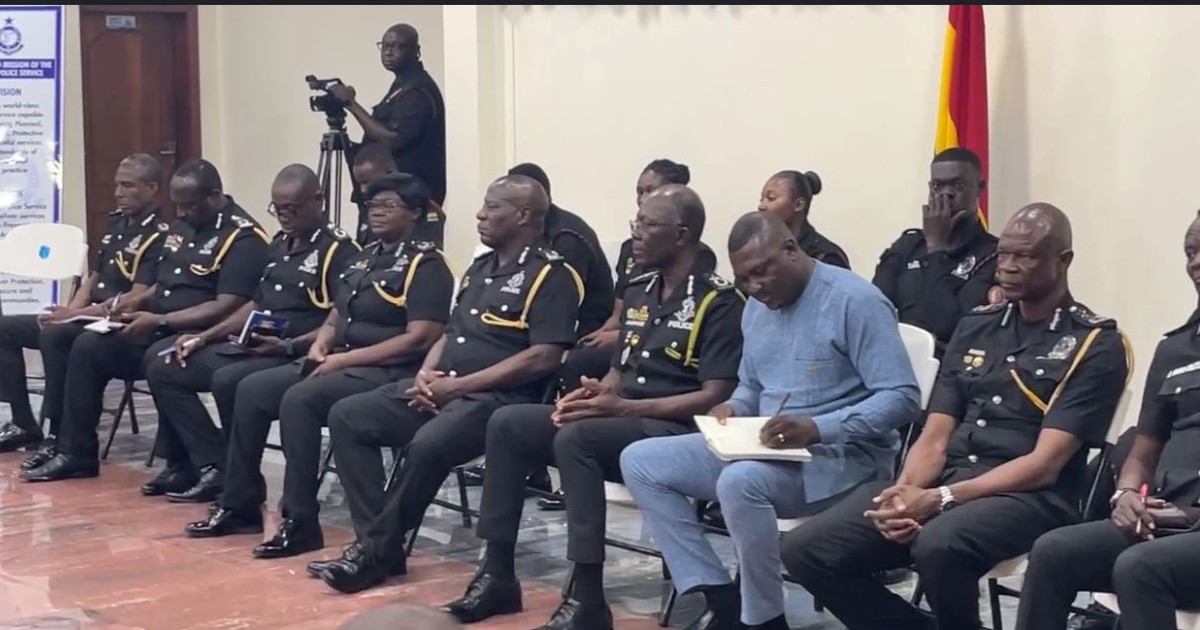 Mr. Abokyi opened the meeting by lauding the unprecedented initiative of IGP Dampare, who has actively involved MoMo agents in discussions on security measures, especially in the run-up to the Christmas festivities. "For the first time, we have an IGP inviting MoMo agents for a program like this," Mr. Abokyi stated. "This is a rare moment, and we want to thank the IGP."
Highlighting the substantial progress achieved under Dr. Dampare's leadership, he continued, "I need to state that the crime rate experienced by mobile money vendors has reduced drastically over the few years that you have been in charge." This statement was met with applause and approval from the mobile money vendor community, who had long endured the fear of robbery attacks that threatened their livelihoods.
The association expressed its gratitude to the Inspector General of Police for extending an invitation to them, recognizing the importance of their input and experience in ensuring the safety and security of MoMo agents across the country.
The stakeholder engagement initiated by the Police Service has not been limited to mobile money vendors. Last week, the management of the Police Service met with the Forex bureau association of Ghana, demonstrating a commitment to involve various sectors in dialogue on security issues.
This effort to engage with key stakeholders has seen the police leadership meet with a wide range of groups, including the Trade Union Congress (TUC), the Ghana Bar Association, religious leaders from the Muslim and Christian communities, the Ghana Private Road Transport Union (GPRTU), representatives from the Creative Arts Industry, event organizers, and members of the Ghana Tourism Authority. The comprehensive approach to security and safety measures shows that the police are determined to ensure a secure environment for all citizens.
In a nation where mobile money services play a significant role in daily life, the reduction in robbery attacks on MoMo vendors is a testament to the positive impact of Inspector General Dampare's leadership and the collaborative efforts of various stakeholders.
As the Christmas season approaches, this encouraging development is a ray of hope for mobile money agents and their customers across the country.
Source
mypresscity